Messages

2,010
Reaction score

334
Location
Another dislike of mine is the waste of space next to the passenger cutoff switch. On the crew cab trucks there is a neat little dash pocket there, which conveniently holds things! Now seeing as I don't have kids and don't regularly need to turn the airbag off, I decided to relocate the switch.
Parts:
IP Compartment Right GM Part # 15207926: ~$25
Zip Ties
Here is the dash switch in the lower right corner next to the HVAC. Many people use this panel for switches and such, but as my truck is a floor shift 4x4 I have a left pocket where the 4x4 buttons go that is useless (as in nothing stays in it) so that is where I will put switches.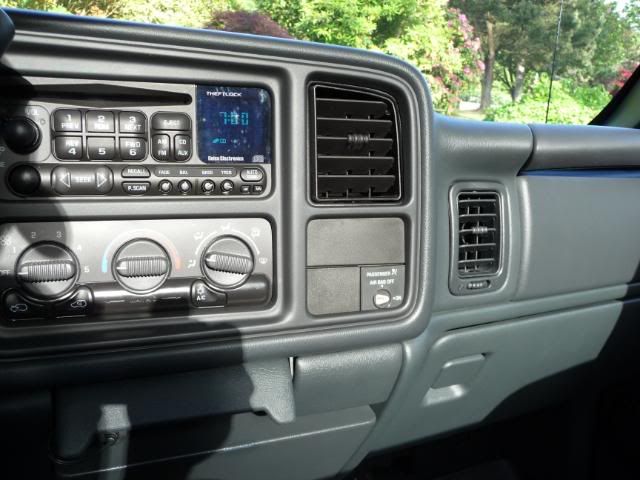 So lower your steering wheel and pull your dash bezel off. Now pull the frame off that holds the airbag switch in, and unclip the electrical connector for the switch. Remove the switch from that housing. You'll now have to route the wires and place the switch where you feel best, just remember you might want to use it one day. Now you have three options:
Option 1: leave the switch behind the dash pocket. The only problem with this is you can't access it if you need to turn the airbag off.
Option 2: The first location I moved the switch to was zip tied to the brace behind the glove box. This location you can get to it yet have it hidden. To use the switch you will have to drop the glovebox down to get a key in it.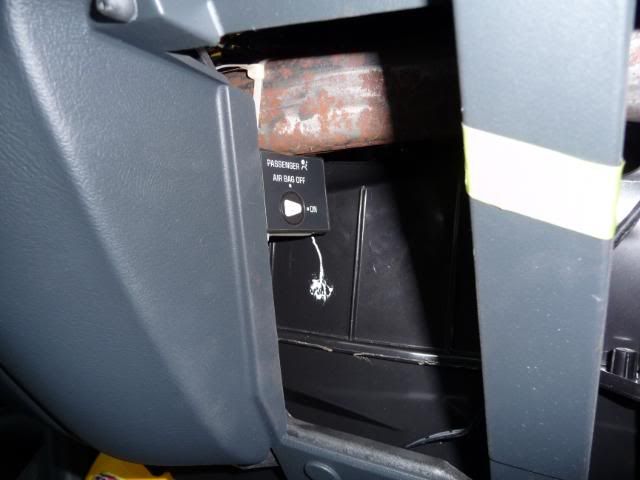 Option 3: I later moved the switch to the flat space behind the glovebox door. This involved extending the harness for the switch itself and cutting a hole with a dremel for the switch to sit in. This requires much more work, however is a great place for the switch as it's easily accessed as opposed to option 1.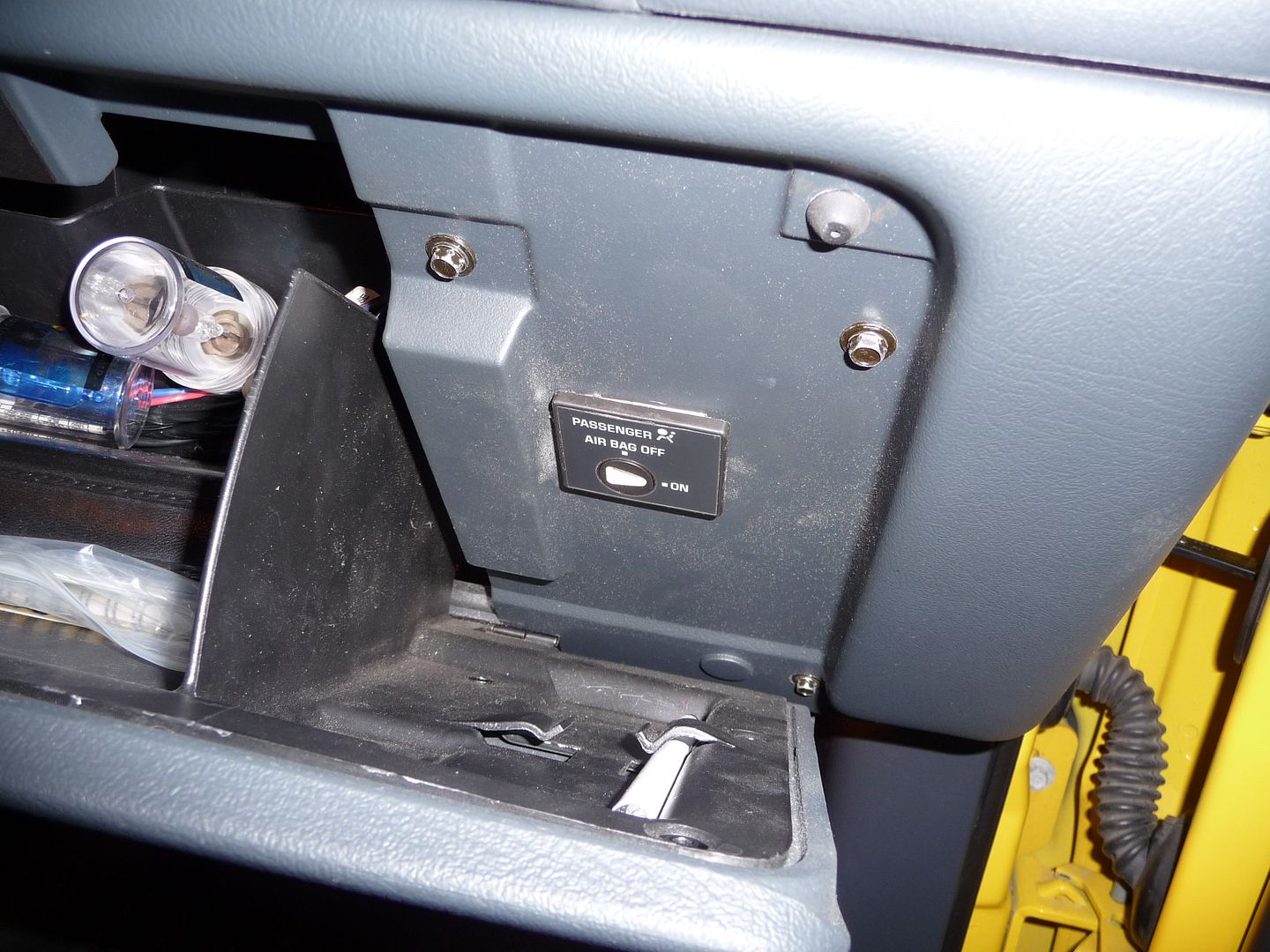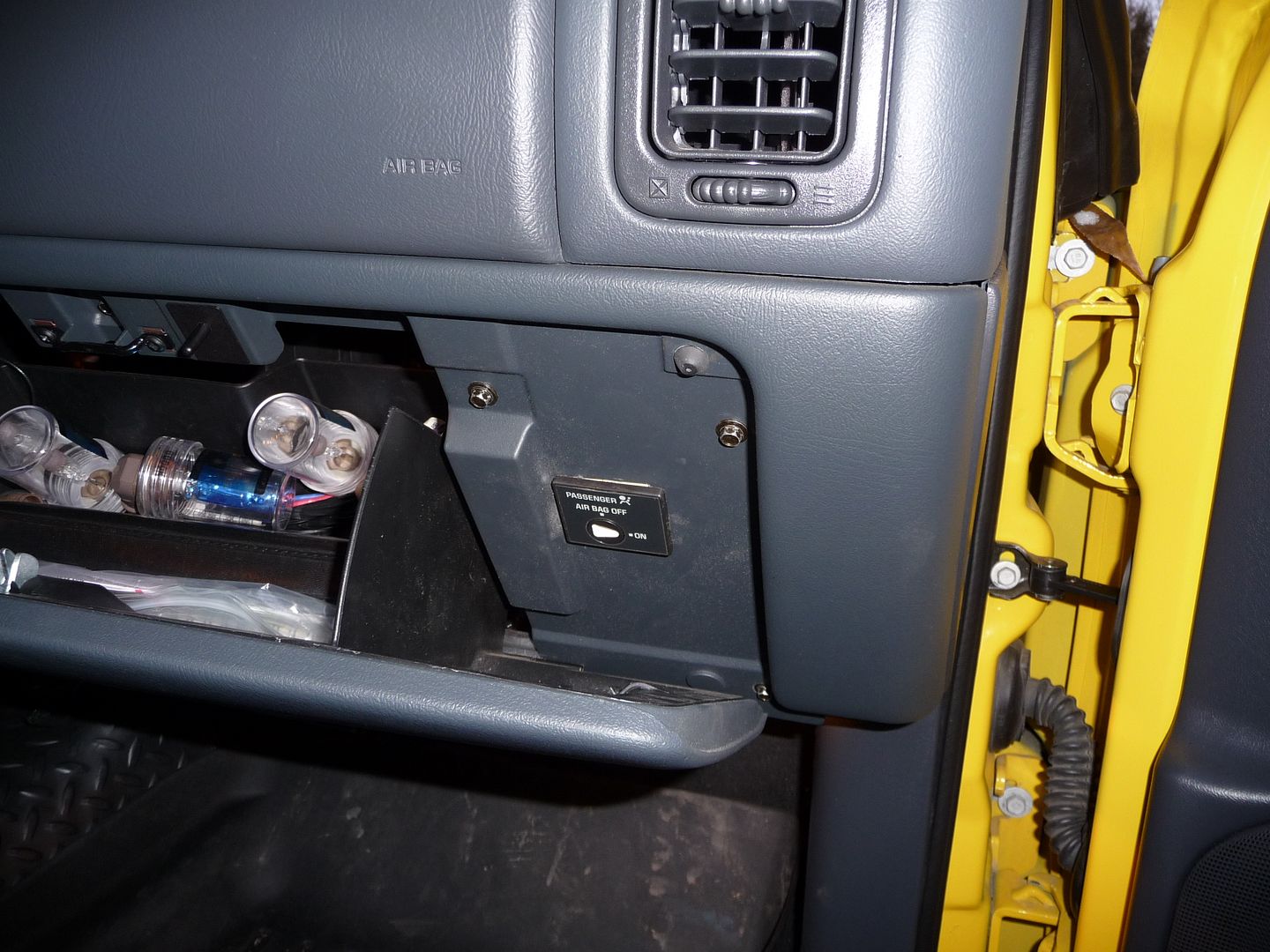 Now install your new dash compartment by pushing it in. Replace the dash bezel. Now that is much more useful.