Ultra Conservative. ULTRA!
Messages

2,840
Reaction score

3,226
Location
I would also not be a fan of the air shocks. By design, they're not located correctly to carry more load.
I have a set of firestone bags I put on a long time ago. I felt the original bracket design that came with the kit was inadequate, so I designed a different set of brackets and bolted on. All is bolt-on and can be removed anytime. There might be photos here somewhere, unless I left them on the other site. I'll try to remember to snap some pictures next time I see my truck to give you an idea. It looks like it was in 2012 and I still have the drawings but don't remember how they mounted. Below is an image of one side.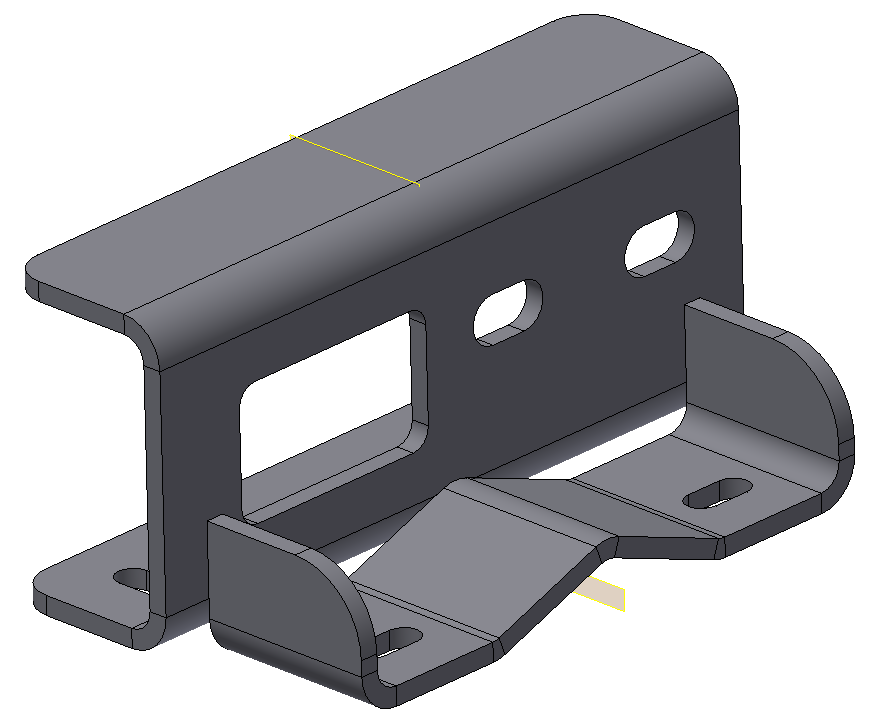 I'll gladly send files if you think something like this would work for you.